Learn More About the Life of Linda Gray Sexton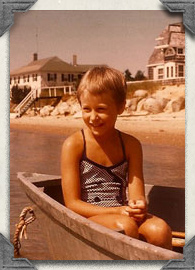 KENNEBUNKPORT, MAINE, CIRCA 1963
Linda Gray Sexton was born in Newton, Massachusetts in 1953. As the daughter of the Pulitzer Prize-winning poet, Anne Sexton, she grew up in a home filled with books and words and an attention to language, and at an early age she, too, began to write. Afternoons were sometimes spent together with her mother, reading aloud from Anne's favorite poems. By the time Linda was an adolescent, she had begun to write poetry and short fiction seriously, and spent many special hours curled up on the sofa in Anne's study, discussing her own fledgling work as well as her mother's growing oeuvre. Gradually, Anne began to rely on her daughter's opinions, and dubbed Linda, "my greatest critic."
Linda graduated from Harvard in 1975 with a degree in literature, and then continued to live in the Boston area. After the death of her mother, Linda became the literary executor of the estate at twenty-one years old and edited several posthumous books of her mother's poetry, as well as publishing Anne Sexton: A Self-Portrait in Letters and Between Two Worlds: Young Women in Crisis, the latter dealing with the difficulties her generation of women were then experiencing in trying to balance family and career, after the first wave of feminism made itself felt in the U.S. In 1979, Linda married for the first time and also converted to Judaism. Concentrating at last fully on fiction, she published her first novel, Rituals, in 1981; Mirror Images, Points of Light and Private Acts followed over a ten-year period. Points of Light was made into a Hallmark Hall of Fame Special for CBS television and was translated into thirteen languages.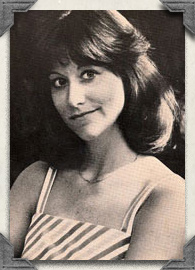 PHOTO SHOOT FOR RITUALS, CIRCA 1979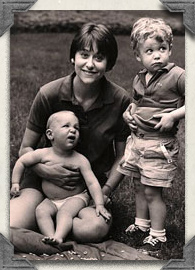 WITH BOTH SONS, CIRCA 1984
In 1982, when her husband finished at Harvard Business School, Linda and he moved to New York City, where she made a very brief foray into the world of writing for the soap opera Guiding Light, though throughout she stayed devoted to her love of fiction. But her most important work was raising her two sons, who were born in 1983 and 1984.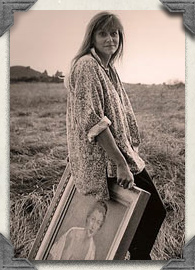 PHOTO SHOOT FOR THE NEW YORKER, CIRCA 1995
Following a shift in her husband's business career, Linda left her life-long home of the east coast in the spring of 1989, and moved with her family to Northern California—just in time for the 7.1 Loma Prieta earthquake. There, while working in a soup kitchen, becoming Bat Mitzvah, and running a Meals on Wheels program for her temple, she finished her first memoir, Searching for Mercy Street: My Journey Back to My Mother, Anne Sexton, which was named a New York Times Notable Book of the Year and was optioned by Miramax Films. Having tea with director Martin Scorsese in his home and discussing his interest in her book was a high point of Linda's career as a writer. Searching for Mercy Street was reissued by Counterpoint in April 2011. Linda's second memoir, Half in Love: Surviving the Legacy of Suicide was published in 2011 and took ten years to write. It takes a hard look at her struggle with her own mental illness and the legacy of suicide left to her by her mother and her mother's family. Through the help of family, therapy and medicine, Linda confronted deep-seated issues, outlived her mother and curbed the haunting cycle of suicide she once seemed destined to inherit.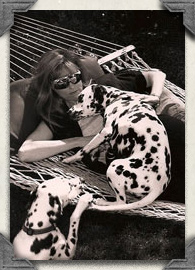 WITH RHIANNON AND TIA, CIRCA 1994
After the serious subjects about which she wrote so candidly in Half in Love, time for a change had come—and with it, a different perspective. So motivated, Linda began to delve into the joyful aspects of her childhood, specifically the time spent with the five family Dalmatians, as well as the litter of eight born one snowy morning when she was thirteen. Her family's love affair with Dalmatians perhaps took root in the fact that these animals always buoyed her mother's mood and alleviated her depression. Thus they were cherished for their ability to act as something akin to today's "therapy dogs," as well as being beloved companions. Although she had focused on the darker side for so long, Linda suddenly had the urge to write about this part of her life and the kind of happiness she had found through her many Dals.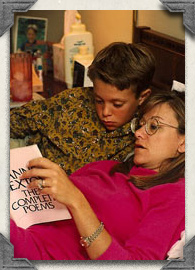 MOM READING FROM MOM, CIRCA 1991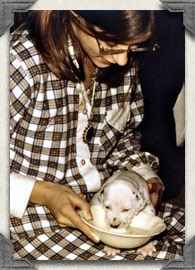 PENNY'S PUP AND LINDA, CIRCA 1967
Thirteen years of living in apartments had prevented Linda from having any kind of dog. However, the relocation to California brought with it a new kind of home. Finally the family had a fenced backyard big enough for a rambunctious canine. And when her children entered kindergarten and first grade, she decided it was at last the right time to bring one into her family's life. What happens when you are besotted by something with spots? The dog you bring home just has to be a Dalmatian. The spotted variety of dogs was in Linda's blood, and so, Rhiannon, a one-year-old showgirl named after a Welsh witch and the Fleetwood Mac song, came to live with them. A puppy named Tia joined the family shortly thereafter.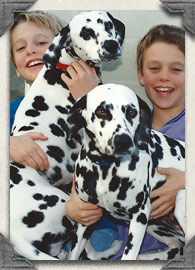 RHIANNON AND TIA WITH THE BOYS, CIRCA 1991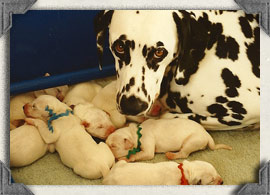 RHIANNON AND HER PUPS, CIRCA 1994
In addition to being delighted to finally have Dals in her life again, Linda developed a new passion and began to show Rhiannon in both the obedience and the conformation rings, and as soon as she was ready, Tia joined her. Shortly thereafter, Linda bred Rhiannon, bringing yet another litter of Dal pups into her life. She chose her kennel name, Literati, because it combined the words litter, literary and Hollywood's "Glitterati," whom she felt sure her puppies would resemble in their roles as show dogs.
Her husband and sons greeted the pups with enthusiasm and sometimes even came to cheer her on at weekend dog shows. Two years later, another litter of eight followed, bred this time out of Rhiannon's daughter, and from this group of puppies Linda kept Gulliver (Literati's Mister Swift, named after Jonathan Swift, author of Gulliver's Travels) to form the family's canine triumvirate.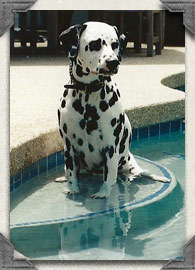 GULLIVER ON POOL STEP: AS FAR AS HE WOULD GO, CIRCA 2001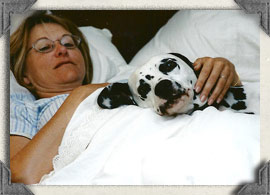 GULLIVER WATCHES OVER LINDA, CIRCA 2000
When her divorce in 1998 plunged her into the depression that led to the creation of Half in Love, Gulliver became Linda's lifeline. He was to be her first "special" dog, the dog of her heart, as he stayed devoutly by her side when she was incapacitated by the downward swing of her bipolar illness and the complete isolation she experienced when her husband left her. As time went on, with the love of Gulliver and the stabilizing effect of a new and affectionate marriage, she regained her footing and began to write again, finishing Half in Love.
Bespotted: My Family's Love Affair With Thirty-Eight Dalmatians followed that memoir by only two years and it is a breakthrough book for Linda—a new piece of her literary family's history, as well as a new look into her own life as an adult. At last, she delves into a different world, peopled by her delightful companions, as well as the new hobby she has found.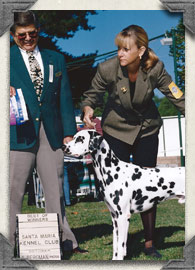 SHOWING GULLIVER, CIRCA 1999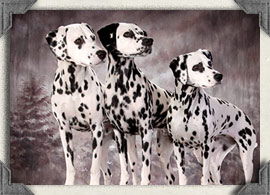 THREE GENERATIONS OF LITERATI: MAC, CODY AND BREEZE. MAY 2014. PHOTO COURTESY OF DART DOG.
This memoir also looks deeply into the ways dogs influence our lives, (be they designer, purebred or mixed breeds, be they show dogs, working dogs or couch potatoes), and how they infuse every day with companionship, loyalty and love. Bespotted speaks to the growth of its author into a different phase of her life—one dominated by joy—and uniquely examines how one family, and one breed, found their way through life together. One of Linda's greatest pleasures is talking to others about her writing and their response to it. Go to her Author Page on Facebook to tell her anything you'd like, or to ask any question at all about anything at all. She will absolutely get back to you!
Linda also runs a consulting service that springs from the passion she discovered while belonging to different circles of other talented writers working collectively. There, she has used skills already acquired during her years as a student and writer: critiquing, helping flesh out ideas, editing words and paragraphs or entire books—whether they be creative works of any genre, or pitch-proposals to publishing houses, or text for websites and newsletters/blogs/essays.
Her professional credentials include working at Houghton Mifflin Harcourt, as well as teaching at the University of California at Berkeley Extension, where she led a workshop in the techniques of the novel. Additionally, she has spent time over the last ten years as a private manuscript consultant, both on-line and in person. Having worked with students of all levels of experience who are writing memoirs, novels, short stories, and non-fiction text for a variety of uses, Linda is willing to tackle anything that uses words as a way of communicating.
Linda is now at work on a fifth novel, and lives in Annapolis, Maryland with her husband and their three Dalmatians: Breeze and her two sons Cody and Mac, both of whom Linda and her husband bred in 2011 and 2012, respectively. Breeze is an American Kennel Club Grand Champion, and Cody is a C.D. (Companion Dog) in the Obedience ring, ranking third nationally for that title in Dalmatians. Mac, now Linda's forty-second Dal, won his AKC Championship in early 2015, is currently working hard on his Grand, and is the very handsome model on the jacket cover of Bespotted.
If you are ready to find your own voice, or write a pitch for a perfect proposal, or create anything YOU are passionate about, let's get started! To claim your Consulting Session with Linda, click here.