SEARCHING FOR MERCY STREET
My Journey Back to my Mother, Anne Sexton
Counterpoint Press, April 2011 (re-issue). Little, Brown & Company, 1994.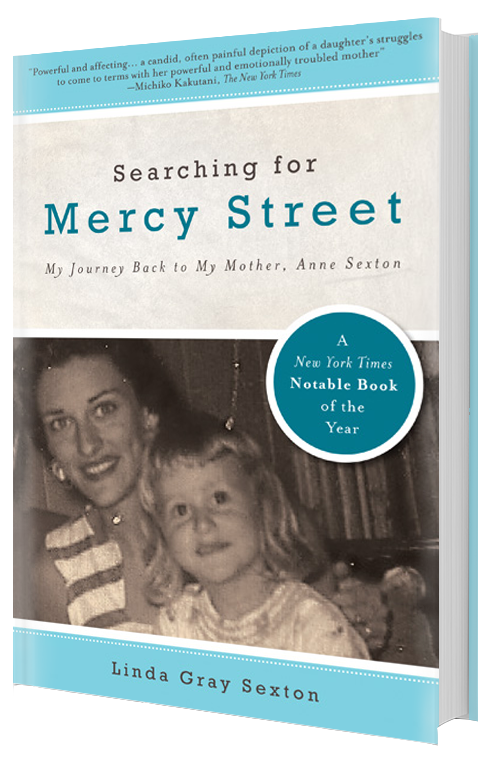 "Mother, are you listening? This is what I have seen and heard and learned. I am the forty-year-old Linda and I am ready to speak back."
It has taken twenty years for Linda Gray Sexton to address these words to her mother, the Pulitzer Prize-winning poet Anne Sexton, who committed suicide on October 4, 1974. Anne Sexton's chronic mental illness was the anguished center of her family's life. While there were wonderful days, long afternoons spent discussing books, poems, and feelings, the gentle moments were sometimes hard to remember.
Every mother and daughter will identify with Searching for Mercy Street because Linda Gray Sexton writes with profound honesty about this most formative of all relationships: our first. This daughter's memoir provides uniquely personal insights that no biographer or critic has offered—or could have offered—into the life of a mercurial, troubled poet.