Little, Brown & Company, 1991.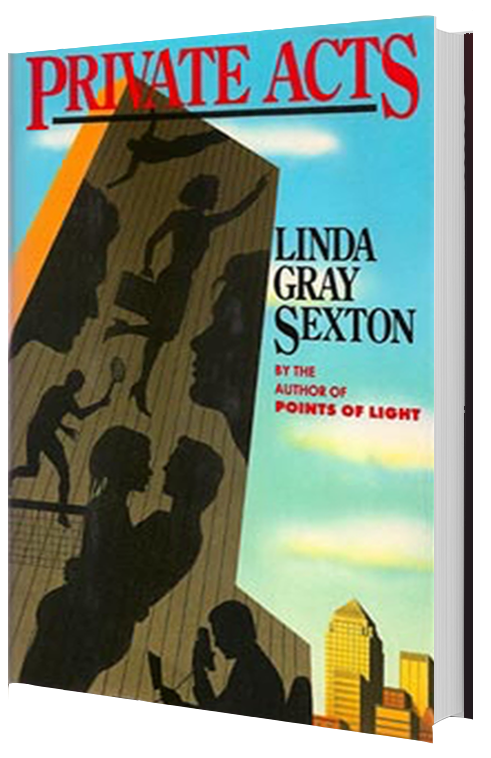 Private Acts is set in the world of Wall Street and the New York suburbs during the long hot summer of 1986. It is the story of three women in their mid-thirties and their partners, all of whom are raised with the expectation of "having it all."
Each of them struggles to balance the top-heavy load of family, money and power. As the summer progresses, the women and their husbands experience personal revelations that move them toward the poignant and surprising conclusion.
Private Acts is the story of the compromises men and women make—or fail to make—as they learn to live with each other and their challenging lives. With its simultaneously shrewd and humane observations on modern marriage, Wall Street work, and the sexuality of men and women today, it is a parable for our times.