Little, Brown & Company, 1988.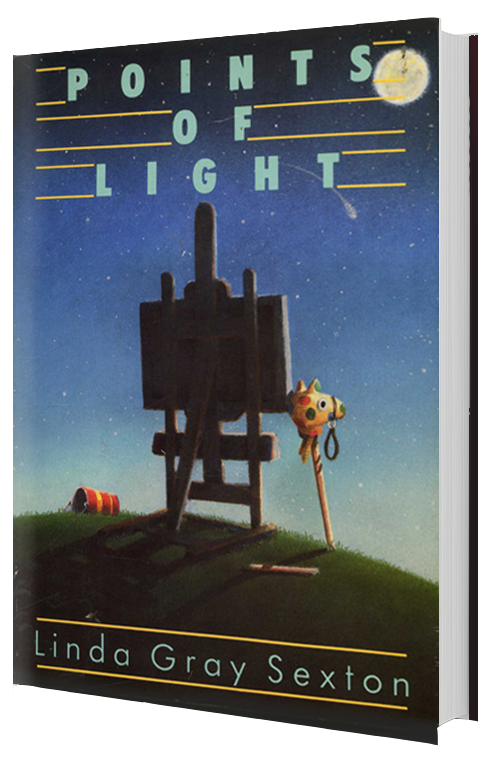 Motherhood evokes a woman's most powerful and intimate feelings: a child is part of his mother in ways that friends, even husbands cannot rival.
Allie Yates, a gifted artist, lives with her husband on their family farm in New Hampshire. Together, they are building the foundation for a full and rewarding life, and their three children are a source of constant delight. Yet, in the midst of this almost idyllic landscape, Allie is haunted by an inexplicable and intense fear for her children. Her keen foreboding spreads from her nighttime dreams to her waking hours, manifesting itself most often in her paintings.
One sunny morning, she awakes to find her fears realized. The worst possible tragedy—the primal fear of every parent—shatters Allie's world and the world of the Yates family. As Points of Light rushes to its startling climax, readers will be moved by Allie's enormous courage and constant love as they all learn to cope and to live again. This is a haunting story of loss and redemption, a story of heart-wrenching pain and invigorating hope, a story about the bittersweet nature of life and the healing gift of love.