A Self-Portrait in Letters
Houghton Mifflin Company, 1977.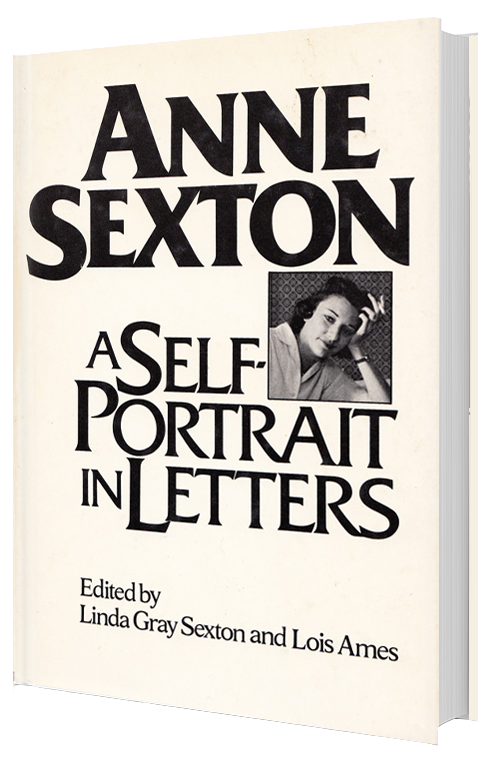 Anne Sexton's poetry was "confessional," more so perhaps than that of any of her contemporaries, for it grew directly from the anguish and joy she felt so powerfully in her life. But the poetry told only part of the story, and perhaps as inevitably as her fame grew, Anne Sexton the poet came to obscure Anne Sexton the person—the wife, daughter, mother, woman, friend.
Anne's letters are a consistently revealing index of her inner feelings. Through them she tried to reach out to those around her, to share the extraordinary intensity with which she experienced life. Brilliant, lyrical, caustic, passionate, angry, her letters are always frankly expressive of her quixotic and exuberant personality.
Heavily illustrated with family pictures and memorabilia, and containing previously unpublished poems, Anne Sexton: A Self-Portrait in Letters is an unusually intimate, moving picture of a gifted and troubled artist whose words have mattered deeply to countless thousands of readers.