Doubleday & Company, Inc., 1981.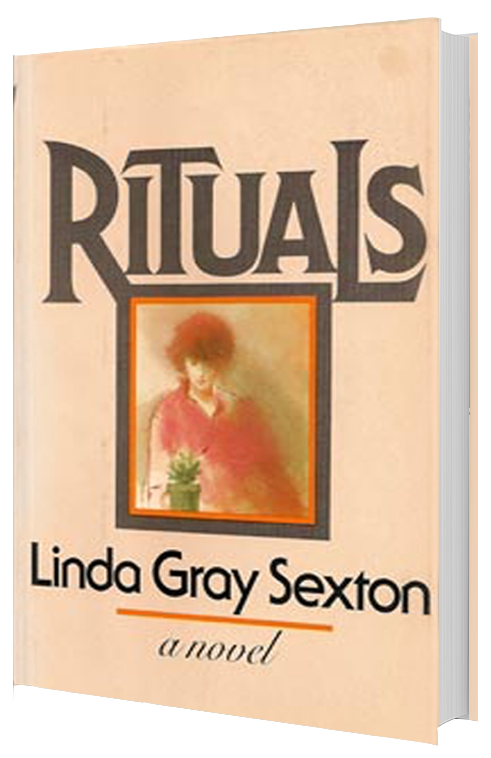 It is Christmas Eve. Kat Sinclair sits in her mother's place at the head of the table, twirling her wine glass and observing the ritual holiday feast around her. She appears to be an independent young woman who has coped surprisingly well with the sudden death of her beautiful mother nine months before.
Kat has stepped in and taken charge, despite the discovery of certain peculiar documents in her mother's desk—secrets half-revealed that threaten family myths. She has seen to it that the rhythms and ceremonies of family life have gone on undisturbed.
But, at one of the pivotal stages in a woman's life, Kat has gotten stuck. Loss, the lure of secure family patterns, shocks of discovery—all pull her back from the important rites of passage through which people grow. Rituals is the story of a young woman's battle to regain her balance, to come to grips with her individuality and her independence. It is a rare novel—one that combines a moving and compelling narrative with writing of exceptional beauty and lyricism.