Spring arrived yesterday with the vernal equinox. Two daffodils and a yellow and a purple crocus have popped up in the small, curved garden alongside my driveway. Every year, I have the same surge of hope for the new season, with all its blooms and possibilities. But today, it is rainy and raw, and those early flowers must bend their heads and persevere, waiting for better weather. Yet, they will raise themselves again, as do all of us after set-backs, joy that turns out to be premature, love that fades. It's important to feel each and every sensation, to remember the vibrant color of the daffodil at the same time we feel the rain on our backs.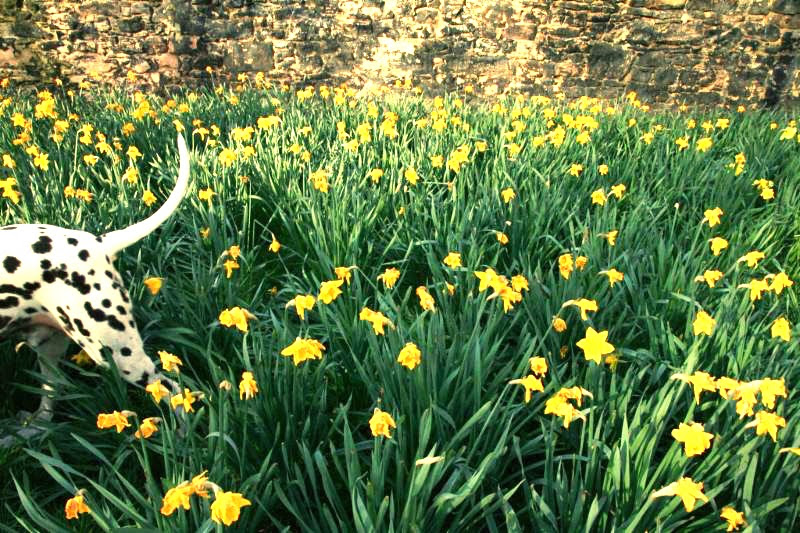 Here is a quote from one of my favorite memoirists. She always has her finger on the pulse of humankind.
"I am going to try to pay attention to the spring.
I am going to look around at all the flowers,
and look up at the hectic trees.
I am going to close my eyes and listen."
–Anne Lamott
I hope you're enjoying the start of spring as much as the Dals are!
Yours,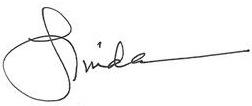 Tagged With:
Anne Lamott
,
daffodils
,
Dalmatians
,
dogs
,
linda gray sexton author
,
linda gray sexton newsletter
,
memoirists
,
poetry
,
Seasons
,
Spring
,
women
,
writers