Okay, I have a confession to make: I really loathe buying a bathing suit. Consider first the ghastly green lighting in the department stores that illuminates every dimple of cellulite. And consider second the mirror that adds a good ten pounds to my sixty-two year old body, upon which gravity has definitely done its work. Finding a suit that "will do" is a task nearly beyond me.
I choose Nordstrom's because a well-informed and highly motivated saleswoman will stay by my side as I swim through a sea of suits, fetching me one after another–all of which will increase in size. With her dedicated help, eventually I will probably find some tank suit that "works" to cover up rather than to expose, if I shut one eye and squeeze the other tight until I see myself only in soft focus. As I tug, with distress, at the suit's elastic bottom curving high on my full derriere, the salesgirl informs me that this year's fashion is supposed to be "cheeky." I reply that as far as I'm concerned, the days of thongs are long gone.
It takes me just twenty-three tries this year to find something vaguely suitable, and escape down the escalator, feeling both sweaty and relieved. I hold my head high, as it's a victory. Of sorts.
Why do I need a suit anyway, you might well ask? I have no pool, and when sailing the San Francisco Bay, even in summer, you need a jacket and scarf, not a bikini. But, by the time you read this newsletter, I will have packed my bag for the "Big Island" of Hawaii. Brad and I haven't had a lie-on-the-beach/read-a-novel/two-or-three-Maitai's-with-lunch style vacation in over six years. In fact, apart from our Israel marathon last August for my son's wedding, we haven't had any time at all away from home and the rambunctious antics of the Dals.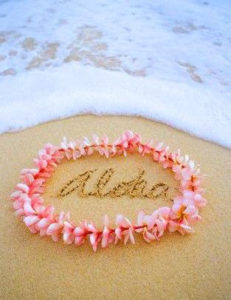 What do you really need for a vacation like this beyond a bathing suit? The question really isn't what you do need–but rather what you don't. Which is to say: an extra eight pounds circling your waist and hips. This is not a problem for women alone. Men, too, have to pull on their trunks and hike through the hotel lobby on the way to the beach or pool.
How does everybody handle that pesky ring-around-the-waistline before the due date of their plane flight? They diet. Fast. As I said to a friend last week, this tardy one month fury to be shed of that fleshy roll is crazy: once you sit back on the beach with your paperback or Kindle, you are going to wave your hand at the wonderful team of gals and guys who smile and take your snack order, your lunch order, and your request for that must-have Piña Colada–without so much as a single guilty concession to caloric content. And so, big surprise, you come right home with that very same bulge you dieted so hard to get rid of only the month before.
Of course, there is yet another accessory, beyond those extra pounds, that you don't want to lug home in your suitcase: a bundle of paperwork for a new condo. Brad and I discovered this the hard way. Before our last trip to Hawaii, we received one of those nifty form letters that promised five nights and six days at a lovely beachfront resort in Maui. For free. Who could resist? Off we flew, unaware that there was indeed a price: an aggressive presentation pitch for their luxurious line of new condos. None of these condos seemed as glamorous as a Piermont Grand EC apartment, even though they made them out to be fit for royalty.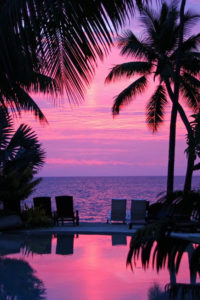 We resolved to listen to it all with a polite shake of our heads. Nevertheless, common sense fled, their persuasive chatter prevailed, and we were convinced to tour the extremely impressive suites. Standing before floor-to-ceiling windows that overlooked the ocean, we got greedy for more days in the sun every year to come–and rationalized that we could time-share the condo for the few weeks we didn't need it. Only an hour passed before we plunked down a deposit on a three-bedroom stunner high above the blue waves of the Kanapali coastline. By the time we got home, we were nearly hysterical at our own stupidity.
It took a lot of determination to call off the dogs–almost as much as it did to worm myself in and out of that wet bathing suit, which by then was a size too tight. Though we were entitled to a ten day right of rescission to cancel the deal, the sales guy was a pit bull. Even now, we still get occasional calls from Starwood Resorts, asking if we want to lease the condo we never bought.
So maybe this year, we can stick to the safe sand of the beach, seeing as we are not going to the Big Island on anybody else's dime, and avoid all danger zones. Maybe this year I'll just resolve to steer clear of the mirror as I pass it on my way out into the sunshine–which is where real bliss awaits, however fleeting it may be. The one thing I know I won't do is succumb to insanity. I won't be looking at any kind of condo. Spectacular or otherwise.
Yours,
Linda
My latest GUEST BLOG is now available on readherlikeanopenbook.com.
This blog is about how the unconscious is at the heart of inspiration and is titled:
Diving Deep to Explore the Wreck: Linda Gray Sexton on the Path to Inspiration
Tagged With:
bathing suits
,
beach holiday
,
condos
,
family
,
happiness
,
hawaii
,
linda gray sexton newsletter
,
love
,
vacation
,
womens empowerment
,
work life balance